Without a doubt, one of the primary use cases of NFTs is buying them for the purpose of reselling them. Some may scoff at this and privilege those who collect NFTs for the sake of their collection. But the fun in flipping cannot be denied and is a huge driver for those in the NFT game.
With this in mind, we have made trading Cryptodates a native part of the platform with zero fees. While you can go to a secondary marketplace to trade Cryptodates, there is no reason to leave the site if you want to sell. Simliar to OG sites like Decentraland and Cryptokitties, Cryptodates offers an in place marketplace for buyers and sellers to find one another. The underlying tech uses the same infrastructure, 0x Protocol, that the recently launched Coinbase NFT marketplace uses, providing industry standard security and low gas fees.
How It Works
Once you own a Cryptodate, you can navigate to My Assets and click the sell button.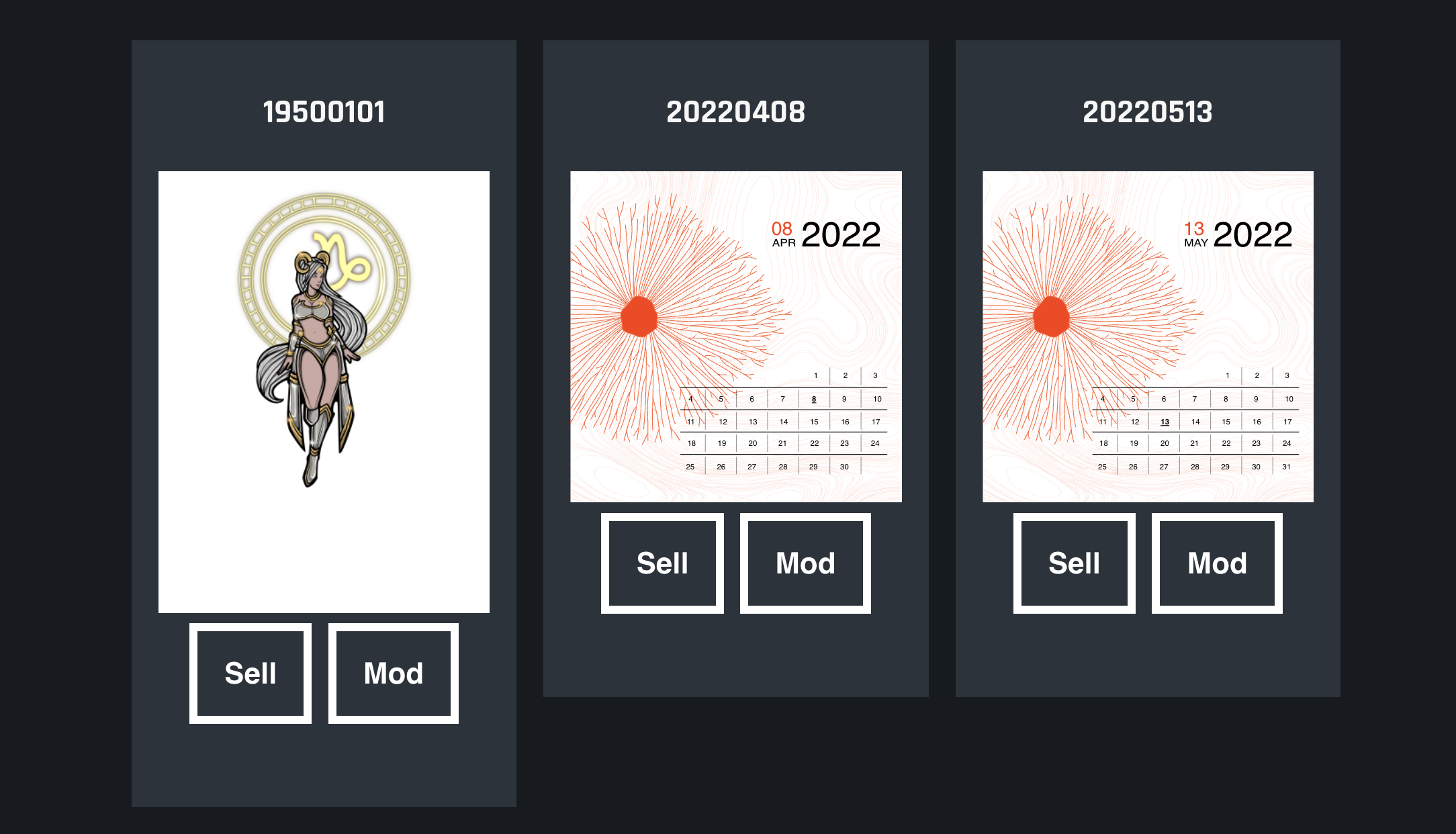 If this is the first time selling a Cryptodate, you will have to do a one time approval, which will allow the 0x protocol to broker the exchange of your NFT when it sells. Once approved, you choose the price and expiration date for your item.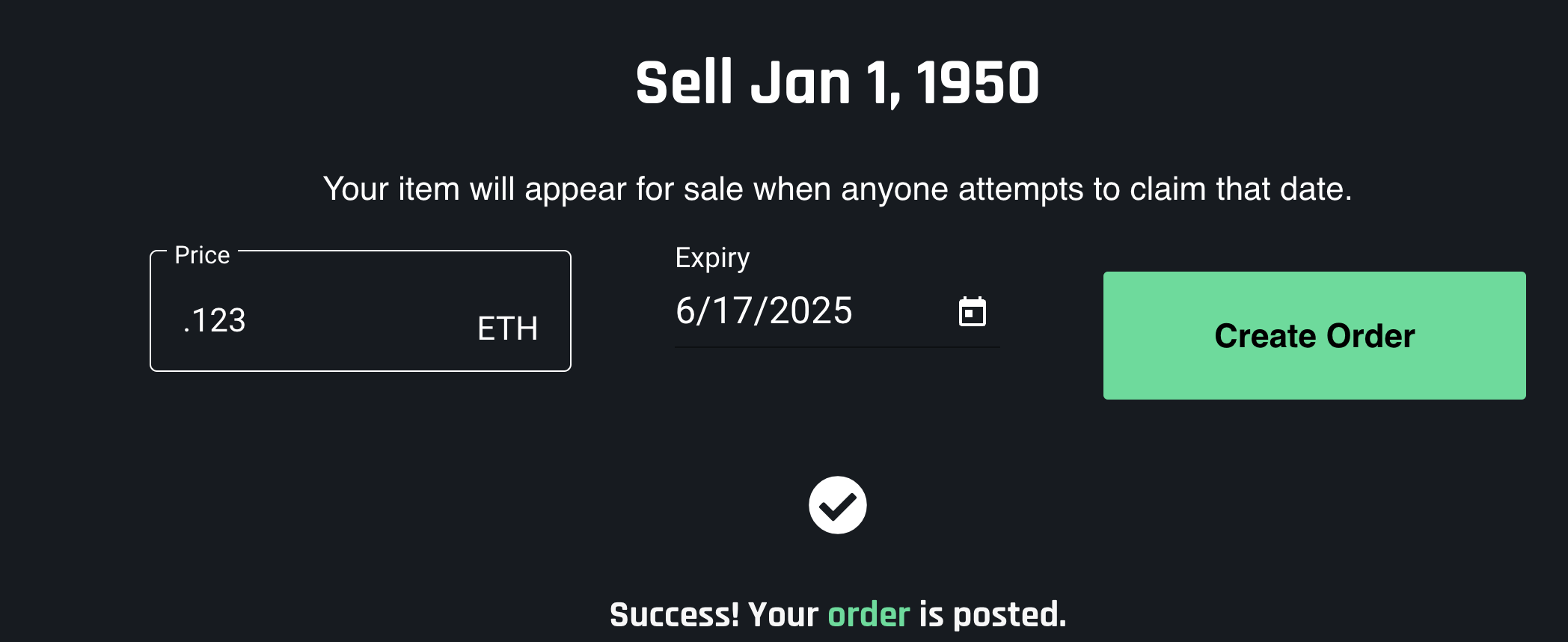 Once listed, your item will appear for sale whenever a user searches for that date.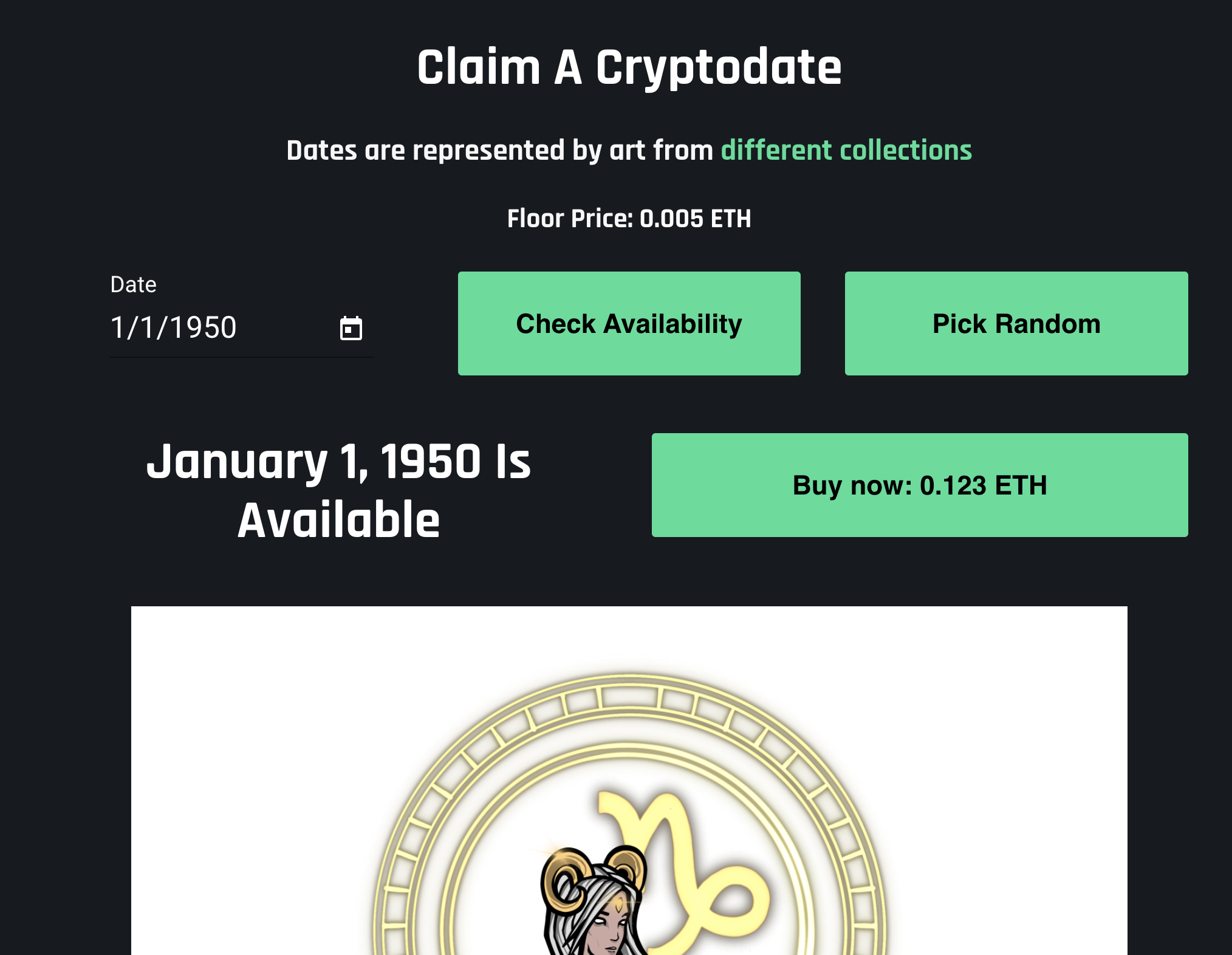 By embedding the experience right into the Crypdate dapp, users searching for a date never have to leave the site if their date has already been minted; they can simply buy the date from a seller just as if they were minting the date. It enables speculators to seemless flip their investments!
At the current time, there are no fees associated with the Cryptodate marketplace!
Technical Details
Under the hood, Cryptodate uses the NFT Swap SDK provided by Trader.xyz. The crux of those APIs uses the 0x v4 protocol to create and fill orders. There are many reasons we choose to go with this technology, one reason being the gas savings: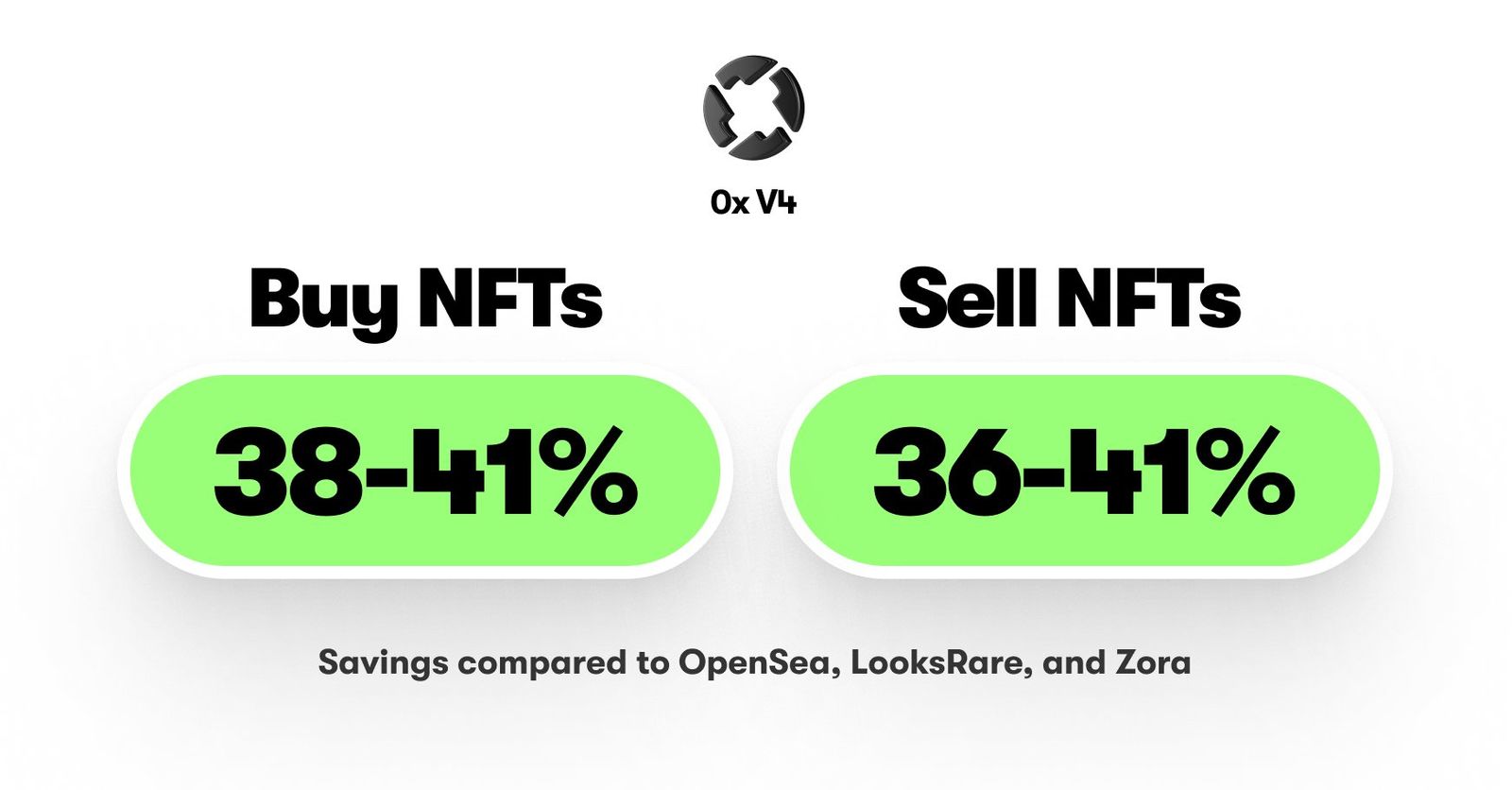 Another nice feature of the 0x technology is that buyers do not have to approve any contracts to complete the sale. They simply send the correct amount and the seller receives his/her fee whilst the NFT is trasferred to the buyer, all trustlessly, without intermediaries.